The goal of any business is to connect with its customers and forge bonds of both trust and loyalty. It seems like a simple goal, but it's far easier said than done. Today's technology like social media and email allows businesses to reach their customers much faster than in the past, but there's still a difference between reaching someone and connecting with them.
That's why today I'm going to show you three unique ways that you can truly connect with your customers and forge those bonds that every business dreams of having.
A true connection with your customers involves building relationships and maintaining them for the long-term future. These forthcoming strategies are focused on doing just that.
1. Become The Ultimate Resource By Starting a Blog
While changes in technology have also vastly modified how we conduct digital marketing, the human brain still works the same as it always has. When customers go online, they aren't immediately ready to make a purchase. In fact,81% of online shoppers perform research before they buy.
Over at On Blast Blog, I always recommend that businesses start a blog for this purpose. Not only does this give your business an avenue for providing the information customers need, but it increases your presence on search engines by expanding your search engine optimization.
If a customer stumbles into your blog, finds a ton of value in your product and your knowledge, then they are more likely to answer your call to action and purchase your product because you gave them everything they needed to make an informed decision.
Here are three steps to create a successful business blog.
Step One: Set Goals For Your Blog
Before you purchase a domain, choose a hosting service, or even write a post, you should take a step back and define the purpose of your blog. Ask yourself a few questions to get started:
How will this blog benefit my business?
What will customers get from reading the blog?
How will I track and quantify the ROI from this blog?
In the end, a blog should directly benefit your business by bringing in new leads and putting them on the path to converting into paying customers (check out this great post by Heidi Cohen to see why blog goals are important). Here are some examples of strong goals:
Creating new leads
Build your brand and spread awareness
Drive visitors from social media to your blog
Define these goals first, and you will have a better understanding of what your blog is going to do for your business.
Step Two: Define Your Blog's Purpose
Why should someone visit your blog? It's a tough, but important question to ask yourself when you sit down to create this new branch of your business. You should also be careful not to misconstrue the true purpose of a blog.
While having one does ultimately lead to more business and more conversions, the blog itself is not responsible for this. Instead, this tool brings more exposure for your company to social media and organic search results which combined with your landing pages will generate new leads and conversions.
So, knowing this, your blog should be designed to connect your customers to your brand and encourage them to share it with others. This is the true purpose of any business blog.
Step Three: Understand Your Audience
If you want people to read your blog posts, you need to write content directed to them. You can't possibly know each and every member of your audience on a personal level, so instead you need to build a buyer persona that represents an average member of your audience.
Follow this process to define your target audience:
Understand your product. How is it unique? What aspects of it benefit your ideal customer's daily life?
Find your audience on social media. Listen to what they're saying in posts, forums, and groups related to your industry or product. Reach out to them and ask a few questions to gather valuable information.
Build your ideal buyer by using demographic information like age, marital status, location, values, interests, lifestyle, and so on to create an image of your typical customer.
At this point you should have a completed buyer persona. When planning and developing content for you blog, you will turn to this persona that you've created to help understand what issues your customers face and how you can use your content to provide them with answers, information, and solutions.
To help you do this, you should look for your user's search intent. By defining the purpose and motivation behind their search phrases, you can better serve their needs. In total, there are four types of search intent:
Navigational – seeking a brand or company's website
Informational – The majority of searches. These are looking for answers to questions, news, scores, phone numbers, or how-to-guides.
Commercial – Searches investigating product information to help a potential buyer make an educated decision.
Transactional – Searches with the intent of buying something or signing up for a service. These people don't need any convincing.
By looking at your long-tail keywords and examining them through one of these four lenses, you can better understand what people searching these terms are looking for on your blog or company website.
2. Reach Your Customers via Email Marketing Campaigns
It's easy to think of email marketing as a means to sending ads to your customers, but it's capable of so much more with a little effort and knowledge behind today's email marketing techniques. From the moment your website or blog is up and running, you should be collecting email subscribers.
With these email addresses you can keep customers up-to-date on new posts, products, promotions, and plenty more.
Let's take a look at three ways you can power up your email marketing to better connect with customers:
1. Segment Your Email Lists
To succeed with email marketing, you need to find ways to personalize your emails so they feel more customized and targeted to specific customers. An easy way to start this process is to divide your subscribers into segmented lists with the following conditions:
Customers who have never purchased from you
Customers who have purchased at least once
High value customers that have bought consistently
Simple lists like these can help you target your customers better. You don't need to try and convince someone who purchases with you constantly to buy, you simply need to give them more options. Conversely, someone who has only bought once may be enticed with a coupon or promotion. Finally, someone with no purchase history may need more information such as blog posts.
2. Optimize For Mobile
Here's some food for thought: over 53% of emails are opened on mobile devices. This number has gone up year-over-year, so you need to present emails that are easy to read on smartphones and tablets.
The most popular method of doing this, is to support scalable emails that have a set width across all devices. On desktop it appears as a column, and on mobile it perfectly fills the screen.
Beyond a simple design change, you should also factor in that half of mobile readers only spend three seconds or less reading an email.
You should also keep your subject lines short and to the point. Most experts recommend that you keep your line to 30 characters or less. It needs to pop and grab their attention. After that, you've got three seconds to keep their attention.
3. Surprise Your Customers
Using a marketing automation tool like Constant Contact, you can also surprise your customers with quick, pre-designed emails that are sent when certain triggers occur. A perfect example is sending them a quick "Thank You" when they purchase something from your website or sign up for a service.
This technology is rapidly advancing, which means more triggers and more personalized automation are just around the corner.
3. Connect With Customers Through Social Media
Social media represents the perfect way to reach new and existing customers in a place where they are comfortable and open to communication. Start by using your market knowledge to see where your competitors are. While it may be tempting to focus on every platform at once, it's better to seek out your customers where they are.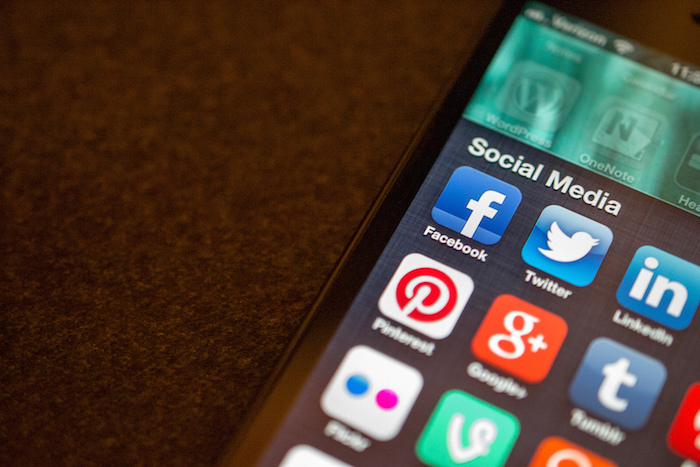 In most cases, Facebook and Twitter are safe bets. Other potential platforms like YouTube and Instagram may also be worth looking into. Start by creating profiles on these platforms that represent your brand and your overall image.
Your next step should be learning the basics of each social media platform. These include, but aren't limited to the following:
Peak days and times to post
How to avoid mistakes like buying "likes" or followers
Responding to customer questions and requests
How to properly format your images
Beyond this, you should also be mindful of the 80-20 rule. This dictates that 80% of the time your content posted on social media is not salesy. Instead you should be posting articles, posts on your blog, and news from your industry.
The other 20% is where you try to pull in leads to your landing pages and convert them into paying customers. During all of this, you should always look for opportunities to answer questions, resolve issues, and engage with your customers.
Final Thoughts
Connecting with customers is a process that involves a lot of moving parts. By following these strategies and methods, you'll surprise and delight your customers, ultimately offering them a big reason to come back again and tell their friends about the experience.
Original content by LiveChat.