The success of every company comes down to the people it recruits and hires.
Finding the right talent — sifting through resumes, screening, interviewing — can take a lot of time. But  consequences of a bad hire — puts customer relationships,  team morale, and  productivity in jeopardy.
Smart companies hire those that display the traits necessary for success in today's world. Here are the top 10 qualities you should either be working on or looking for…
1. Communication Skills- The overwhelming favorite for most desired skill in an employee is the ability to communicate effectively. Being able to listen, write, and speak with confidence and knowledge is the best way to stand out in a crowded business environment.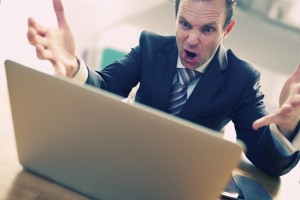 2. Computer and Technical Competency- Hey, it's simple. We live in a world dominated by technology, and to compete you've got to know your stuff. Whether it's using simple email or word processing, or complex specialized software, your ability to learn and use computers and technology are extremely important in the information age.
3. Analytical and Research Skills- The amount of new information and data that we are required to know in our jobs is sometimes staggering. And if you don't know it by memory, then you need to be able to find it. Companies don't have the time or resources to do your research for you. You've got to find it for yourself.
4.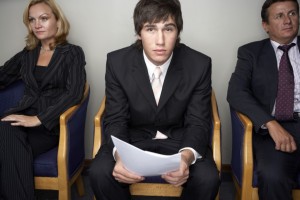 Interpersonal Skills- How well do you work with others? Businesses know a good working environment is a productive environment. So being able to relate, inspire, and collaborate is a requirement for being a good employee. We now spend the majority of our time at work and with our co-workers. So how you interact with them has a huge bearing on how productive you and your office is.
5. Adaptability- Wouldn't it be nice if you could deal with just one issue at once, instead of juggling multiple projects and deadlines? Unfortunately, it doesn't work out like that very often in the real world. The ability multitask and to handle changing conditions is a valuable skill in the fast-paced business climate of today.
6. Leadership- The baby boomers are retiring. New leaders and managers are going to be needed to step in and fill the void. And because the lifeblood of every company depends of finding future executives to mentor and develop, being able to manage others is a huge advantage.
7. Self-Motivation- Businesses today don't want to hold your hand. The ability to take initiative and to complete projects without supervision is a skill that is will always be in demand. Hard work and a fearless attitude are what companies want to see.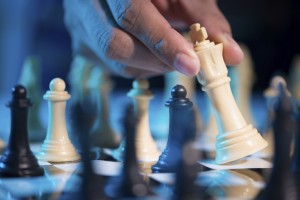 8. Organization Skills- The ability to steer a project to completion through multiple stages and across multiple departments requires skill, planning, and foresight. Companies are always looking for ways to get more organized and productive. By learning to execute projects on deadline and improving your attention to detail, you can greatly improve your value to your organization.
9. Teamwork- More than just how you interact with your office-mates, teamwork means working as a group towards a common goal. In today's corporate culture, teamwork is more important than ever. The good news is that you should have plenty of opportunities to display how you work confidently and effectively in group projects.
10. Problem Solving Skills- No job description can possibly cover all the problems and situations that might arise in a given position. Being able to think swiftly and decisively in face of unexpected opposition is often the difference between success and failure. Good companies know this and are always looking for ways to develop their employee's problem solving skills.